At P. Machibroda Engineering Ltd. we believe that above all else, our business should be based on honesty, teamwork, integrity and quality.
In 1977, Paul Machibroda, who was recognized as a Geotechnical Pioneer by the Canadian Geotechnical Society, started offering geotechnical engineering services from his garage because he saw the need for a cost-effective, locally owned geotechnical engineering company. Paul was an entrepreneur and his tenacity, passion and dedication to the industry were instrumental in creating and growing his one-person operation to an employee-owned company with over 50 employees. Our multidisciplinary and talented team includes engineers, geoscientists, technologists and technicians, drillers and support staff. We are eager and ready to use our wealth of knowledge and experience to provide quality service to your project. And we're not done yet, we want to continue working with you to offer new services as your needs arise.
Paul always believed the cornerstone of great service was to provide honest, ethical and timely service with a personal touch. For over 45 years our mission at P. Machibroda Engineering Ltd. has been to provide practical and timely engineering solutions and quality technical services in an environment that supports the health and safety of our team.
We are proud of our history and our valued clients return to and recommend us time and again because of the value we add to their projects. Today this amazing team continues to build on the lessons learned from Paul to drive your project's success.
At P. Machibroda Engineering Ltd., hazardous work is a part of
everyday life.
To manage the risks posed by this hazardous work, we have designed and implemented a dynamic Health, Safety & Environmental (HSE) management system. Our goal of zero injuries and zero accidents is achieved by adopting a management led proactive approach that involves team members at all levels of the company. Working in a spirit of consultation with our team is a fundamental part of our safety program and the input and feedback they provide is invaluable. In response, we provide a solid framework and quality training for our team so they can work safely and efficiently every day.
In an effort to constantly improve our HSE system and to ensure compliance, our full-time safety officer and field supervisors regularly conduct safety inspections and investigate all incidents. Any corrective actions resulting from these inspections and investigations are implemented in a timely manner and communicated to our team. Our HSE system is also subject to annual audits to ensure compliance with all relevant regulations, legislation, and COR requirements.
At P. Machibroda Engineering Ltd. we believe that working safely is everyone's responsibility. Through effective training, communication, and leadership, we have created a culture where everyone takes responsibility for their individual safety as well as the safety of their co-workers and the environment.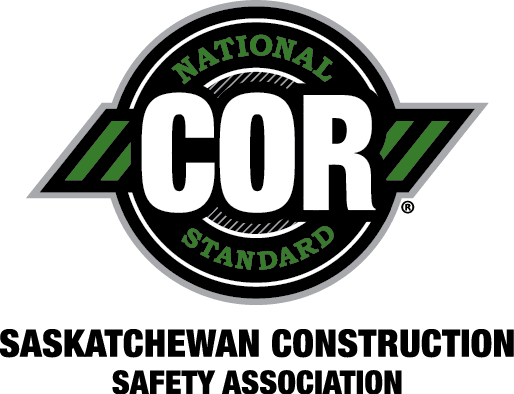 P. Machibroda Engineering Ltd. has completed over
15,000 projects
across Western Canada. Our clients include:
Here are some of the things our
amazing
clients are saying about us:
"The Machibroda and Graham groups have had a longstanding relationship in the province of Saskatchewan. Machibroda has worked with Graham on several DB/P3 projects as well as conventional contracts. The things that stand out in my mind are knowledge/expertise in the geotechnical realm (which minimizes our risk) and delivery of solid value in the testing and lab services areas. Machibroda has always been responsive and provides service in a timely manner. They understand the needs of a contractor as well as an owner. Graham looks forward to many more years of working with the Machibroda team."
"Robb Kullman Engineering LLP and P. Machibroda Engineering Ltd. has a longstanding relationship in Saskatchewan over the various projects we have worked together. Their understanding of the local geotechnical conditions as well as their knowledge of foundation techniques enables an optimal design of the foundations, saving the client money. As soil conditions are so variable, PMEL is quick to act when issues arise on site so any changes to the piles can be accommodated without harmful effects to the schedule."
"As a General Contractor, we are confident in the analysis, reporting and investigatory work performed by the team at P.Machibroda Engineering Ltd., and appreciate the economical solutions put forward to sometimes complex challenges in our projects. We enjoy working with their staff and value the contributions made to our project teams."
"P. Machibroda Engineering and Prakash Consulting (Engineering) have been working together on numerous projects over many decades. PMEL brings with them expertise and knowledge in soils and environmental testing as well as foundations that has been key on many of our projects in developing an efficient foundation system that meets/exceeds the project requirements. We look forward to continuing working with the team at Machibroda."
"P. Machibroda Engineering Ltd. continuously provides SaskTel with consistent information derived from solid Engineering frameworks. They deliver specific solutions when unique problems arise, ensuring our business continues to run smoothly saving us money on our Capital Projects."